Social Enterprise Advisory Program (SEAS)
Helping you connect the dots.
AFI's understanding of Entrepreneurs and the need to help them connect to things which matter the most has shaped our Social Enterprise Advisory Program. By connecting with AFI you can realise your ambitions of creating scale and a sustainable business model. At AFI we believe Impact is not created alone but together.
AFI believes in working with high potential leaders, who will shape the future of the ecosystem. What differentiates AFI is that we are focused on innovation, technology and are oriented towards problem-solving for the next generation to generate sustainable impact. Furthering this mission, we also aim to facilitate the growth of women entrepreneurs.
Our dedicated teams work with you closely in identifying your needs and helping build an actionable blueprint.
Our Advisory Program includes:
Fund Raising | Consulting | Bespoke Mentoring | Access to Networks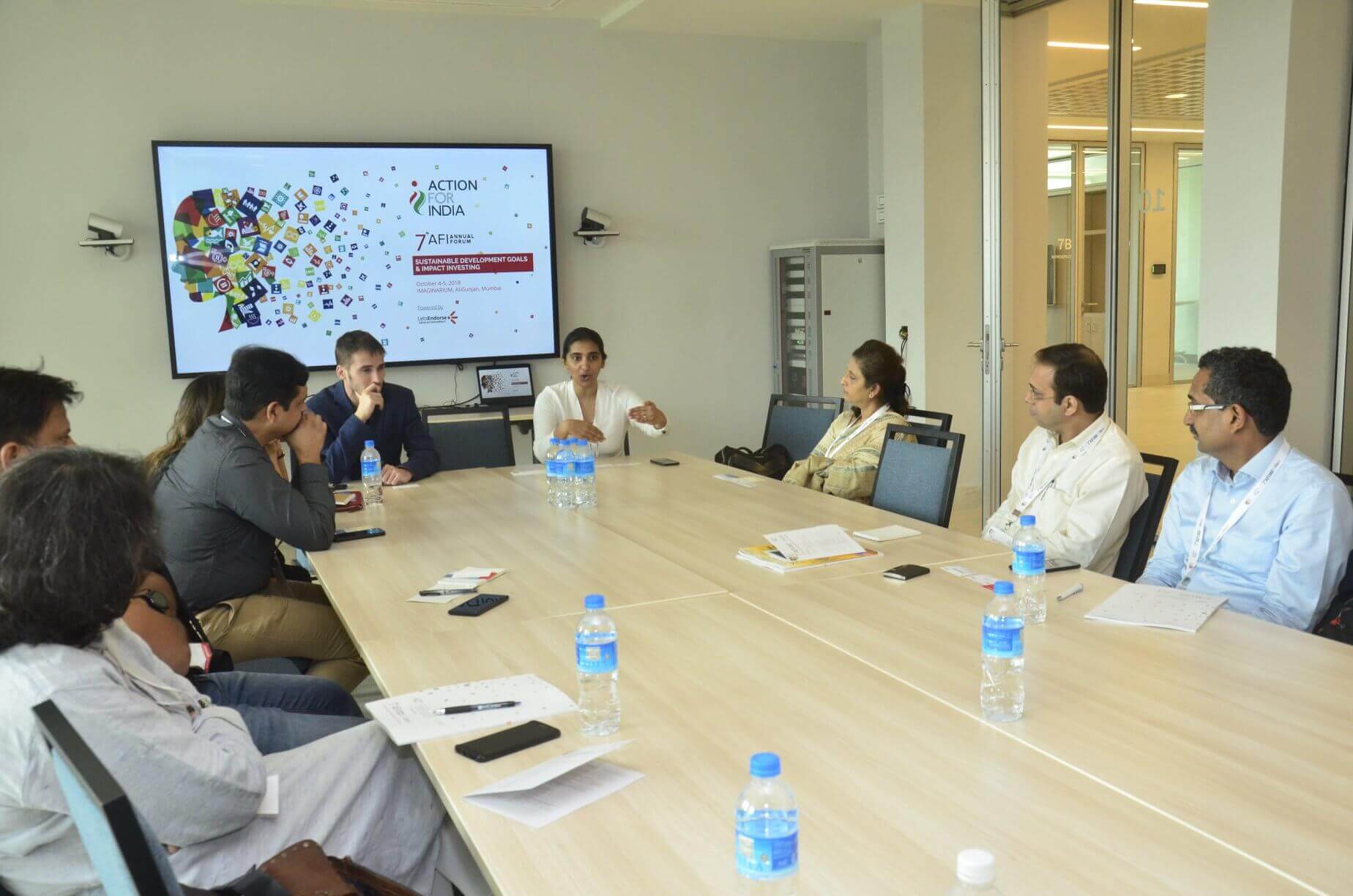 ---

Fund Raising


Advising and helping you connect and further discussions with credible Funding Houses and Grant Providers.

Consulting


We address your most challenging issues by providing strategic and relevant functional services in the areas of Sales, Marketing, Finance, Operations, Legal and Human capital through our vast Industry and Ecosystem connects. We also enable an effective Governance and Advisory board for your enterprise.

Bespoke Mentoring


Our best-in-class mentoring services helps identify and address gaps across functional areas. Our mentors include prominent leaders from a variety of Industries and Ecosystems.

Access to Networks


We help you leverage our network which includes Government, Industry, Academia and Foundations.
To know more about our program such as pricing, duration, offering details etc., please reach out to us at info@actionforindia.org for further details.
What our Entrepreneurs are saying

"AFI supports the social impact startup ecosystem commendably by their extensive connect in Silicon Valley. The AFI inaugural forum is a launchpad for impact-driven technology startups like ours and we've benefited so much from it."

What our Entrepreneurs are saying

"The Annual forum helps entrepreneurs to connect with all stakeholders dedicated to the common vision of social good. I would strongly recommend all young start-up founders to attend the AFI forum in the future for their accelerated growth."

What our Entrepreneurs are saying

"iKure has been associated with AFI since its inception and has greatly benefited from this relationship. For any budding social entrepreneur who is looking for networking and mentorship, AFI is highly recommended."

What our Entrepreneurs are saying

"The Silicon Valley Trek gave me the unique opportunity to travel to the US to gain an unparalleled insight into how the Startup ecosystem has developed in Silicon Valley."